Moka Efti Bar Verde 70/30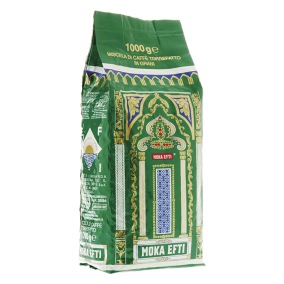 Pris:
249 kr
Inkl. 12% Moms
Art.nr:
P2151551
Antal:
Finns i lager
Our special blend is characterised by the perfect mixture of beans coming from the Equatorial circle's best plantations. These consist of South and Central America, Indies, Africa and Asia. This is the ideal product for those who love the taste of a full-bodied espresso coffee, but do not want to compromise with flavour.

Our special blend of beans is packaged under a modified atmosphere, in 1000 g heat-sealed bags with aroma preservation valve.